Our comprehensive, incredible, small-batch group coaching program is here! Get ready for the shift you've been waiting for into the relationship you DESERVE.
Sign up for a free discovery call now
12 week Individualized Group Coaching
★ Change is possible ★ Change is YOURS for the taking ★
I've been known to say that your SOLUTION needs to be as big as your PROBLEM. So many of us are making attempts to heal that are like taking an Advil when we need a hard-core antibiotic.
Here's your hard-core antibiotic: The All IN INTENSIVE is the HEALING PRESCRIPTION and HEALING SPACE you deserve.
★ You may feel that change is impossible ★ IT IS NOT ★
I know this from my own experience and countless experiences working with thousands of others who have felt that way too.
AND YET, IT'S WHEN WE FEEL THE MOST DISCOURAGED THAT WE ARE MOST WILLING TO TRY A NEW WAY. 
Your new way is here.
★ The ALL IN INtensive is your new way ★
I've taken my years of eating disorder and addiction coaching and therapy, combined with what I know about what you need to make this permanent change in your relationship with food and yourself. I've spent a lot of time thinking it through, creating your INTENSIVE curriculum, planning groups, and thinking about how we can provide you with the most effective and healing support you can get.
And here we are. I'm SO EXCITED for you to take advantage of this opportunity to TRULY AND PERMANENTLY HEAL.
Get ready for complete, loving support. Get ready for in-depth learning. Get ready for accelerated goal achieving. Get ready for FULL HEALING. 
Are you ALL IN???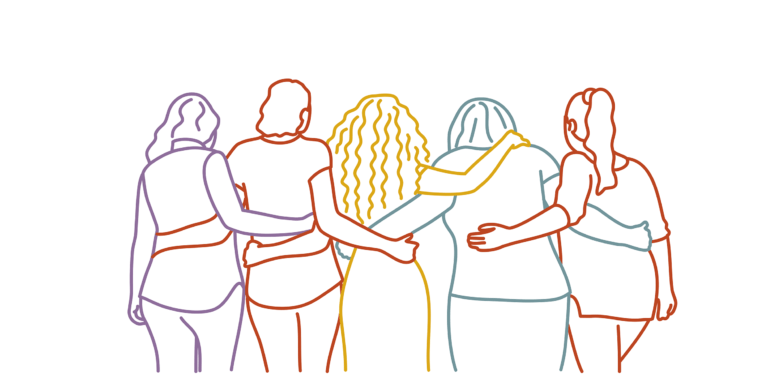 Get ready for:
Your Power Circle group of 10-12 people
Weekly teachings via video with Molly
Weekly 1.5-hour group where you will enhance your learning, get some spot-coaching and set your goals for the week
One group a month will be run by Molly Carmel, the others by your assigned Beacon by MC coach.
Private Power Circle Facebook group for your group and coach – for support, accountability discussion, and more.
Five-day-a-week interaction with your coach in your Facebook group (and they'll reach out if  you've gone missing!)
Go you for taking this brave step to heal your relationship with food! You're a rockstar.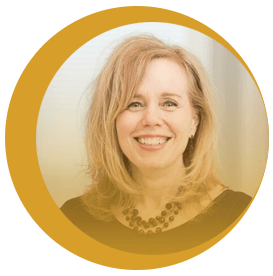 Mon 7pm-8:30pm (EST)
Stars Sep 25th with Coach Elizabeth Hale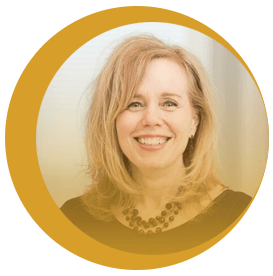 Tue 7pm-8:30pm (EST)
Starts Sep 26th with Coach Elizabeth Hale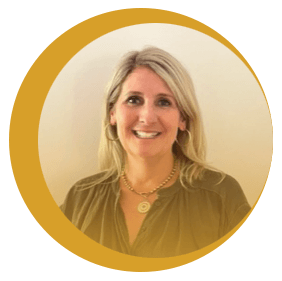 Wed 11am-12:30pm (EST)
Starts Sep 27th with Coach Kirsten Schiff
Why are the ALL IN Coaches different?
ALL IN Coaches have their own individual recovery journey – with at least 2 years of BUWS abstinence – so they GET IT on a deep level
ALL IN coaches have completed a certified coaching program including coaching training hours
ALL IN coaches have also completed a specific Beacon by MC training – understanding the specifics of the BUWS methodology and ideas
ALL IN coaches have weekly meetings with Molly Carmel to review their week as coaches, seek support, guidance and learning – every ALL IN coach is COACHED themselves!
Thanks to ALL IN, I have been able to make changes to my relationship with food and myself that I hadn't been able to make on my own. After 2.5 years in the Breaking Up With Sugar Group, I needed to commit to tackling my volume issues. Having a power circle with a limited number of others dedicated to being ALL IN has helped me set and achieve goals and get even more honest with myself about my relationship with food. I'm so glad I didn't postpone my healing and accepted the help I needed.
I joined All-IN coaching with Molly because I wanted a long-term, peaceful relationship with food. As an emotional/compulsive overeater, especially at night, I have struggled with my weight and dieting nearly my whole life. Going up and down and up again, each weight gain caused more erosion of my self-esteem and harmed my ability to believe in myself. I desperately needed a comprehensive approach to understand my food behaviors, learn concrete tools, and develop an in-depth plan to implement them. I am so grateful that the ALL-IN program provides all of these elements! Through the power of Molly's weekly teaching, group coaching and the intense connection with group members who are all on the same path to recovery, I have been able to re-assess my relationship with food and really hone my skills to manage through challenging times. Over the years, I've been on every diet out there and on many weight loss medications, but nothing truly changed my thought patterns and behaviors around food and the inextricable link to my emotions. This program does just that and is life-changing!
I highly recommend the All In Intensive program to anyone that is ready to be done with the rollercoaster of food "issues". I have found the perfect environment for me to break up with sugar, flour and artificial sweeteners and get to doing the work it takes to make these changes permanent. I believe this environment was the perfect combination of structure, real coaching, teaching/skills building, compassion and CONNECTION. It all comes together beautifully in the All In program. For me personally I would also say that this program has taught me, or gave me the tools, to translate the information I had already obtained in 12 Step Recovery to my relationship with food. I could go on and on, but I won't. The last thing I do feel is very important to mention, is I wasn't forced to do anything. I personally like the structure and tasks to complete, but it wasn't required. Okay, I lied, I have one more thing to say, the connection is indescribable! If I could wrap up the gift of connection I've received, I would give it to everyone I know.
My first encounter with Molly was seeing her speak at the Sugar Summit. I instantly connected with her story, since mine was much the same… diet, fail, repeat for years and years. I signed up for ALL IN knowing this may finally be what I needed to heal my brain. I could tell you all about food and what I needed to do, but the brain was a whole other story 🙂 The night before ALL IN was supposed to start, I messaged Molly on Instagram and said I didn't think I could do it. FEAR was taking over.. I was still VERY hesitant, but showed up the next day at class. I've learned so much and have been well supported by Molly and the ALL IN team. It's only by God's grace that I have been able to overcome sugar, flour, sweeteners and liquid beverages. I've released weight and negative self talk has been kicked to the curb. I haven't been perfect and have had slips, but if you would've asked me on the first day, I would've said I'll never get there! Thank you Molly & ALL IN!
The All In Intensive is so different from any other program I've done about my relationship with food. What is different? This is a 360-degree program – weekly learnings/videos; developmental homework which allows me to learn about myself and make changes, coaching and daily communication with Molly and others. I am directly addressing a sugar addiction. It's not another "diet" (and all those negatives) and I am able to have peace with food for the first time. I am building skills (such as how to deal with cravings) and becoming aware of thought patterns which get in my way of being my best self. I love that DBT is an essence of this program! I am connected with others on the same journey as me and we provide each other continual support. Molly truly is a gifted coach – she can clearly see the core issue/question/dilemma and lovingly guides you to awareness and a path forward
INVESTMENT
$185 / week
(billed monthly at $740)